A Special B'day Greeting for DesignCuts.com
A Special B'day Greeting for DesignCuts.com
This Birthday eCard is designed for the Online Market Place for designers, DesignCuts.com.
It's their 4th Anniversary and they organized a contest for their community to design a birthday greeting for them. The assets they released to aid the designers were so cute, that I couldn't quite resist trying my hands at an eCard especially meant for them. So here it is. A Birthday Greeting Designed for DesignCuts team.

Custom Search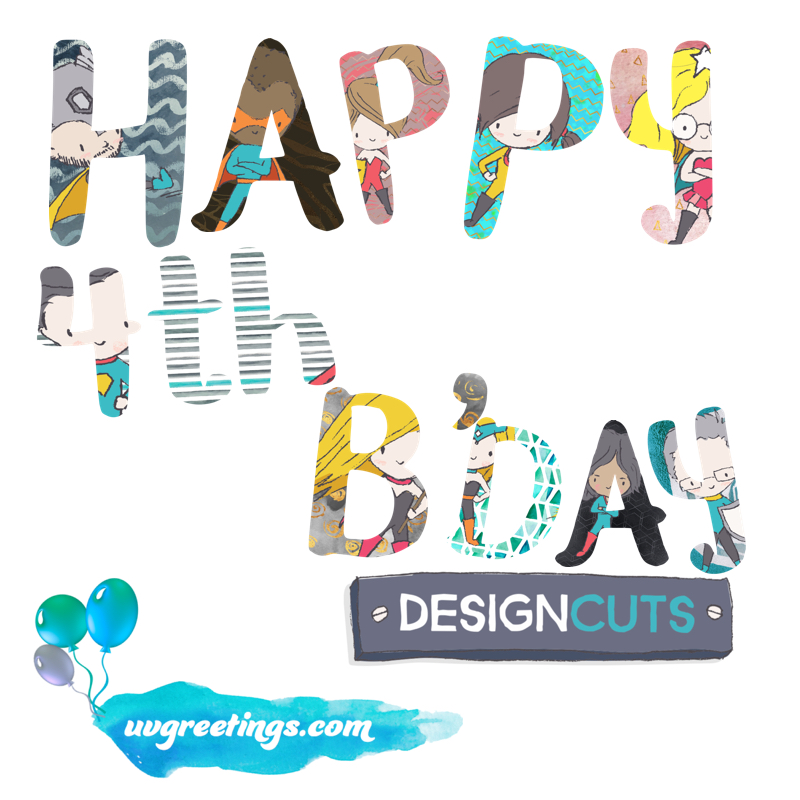 The Assets consisted of 8 cute superheroes. These are avatars of the Design Cuts Team Members. I wanted to use them, and of course, I didn't want to squish these in a single page. So I decided to create a multi-page card, with Animations if the time permits. The full greeting has eleven pages or eleven images. Each page features a single Avatar and has a verse which I created especially for that Member. 
This verse creation was quite a time-consuming task, but it was fun too. I had a great time looking for information for their team members on the about-us page and combining those little tidbits with the avatar for writing some funny little rhyming messages.
The Avatar on each page also got a background. These I created by modifying and/or combining different textures*. 
Most of The textures were from the bundle I purchased from the Design Cuts website, "The Essential Textures and Patterns Bundle". 
I brought this bundle last month, and this is the first time I have used the amazing resources from it.   
In the last page of this multipage greeting, the 11th one, I decided to bring all the avatars together, peeping from the letters of Happy 4th B'day.
Then came the animations. With such less time, I really had to be choosy while picking up from available options. But I'm quite happy with the result.
* I've commercial licenses for all the textures, Fonts etc. I've used for the project.
1. Marco
Tutorials with Macro details, 
crafted with sense of art
Marco says, are enough 
to give projects a Kick Start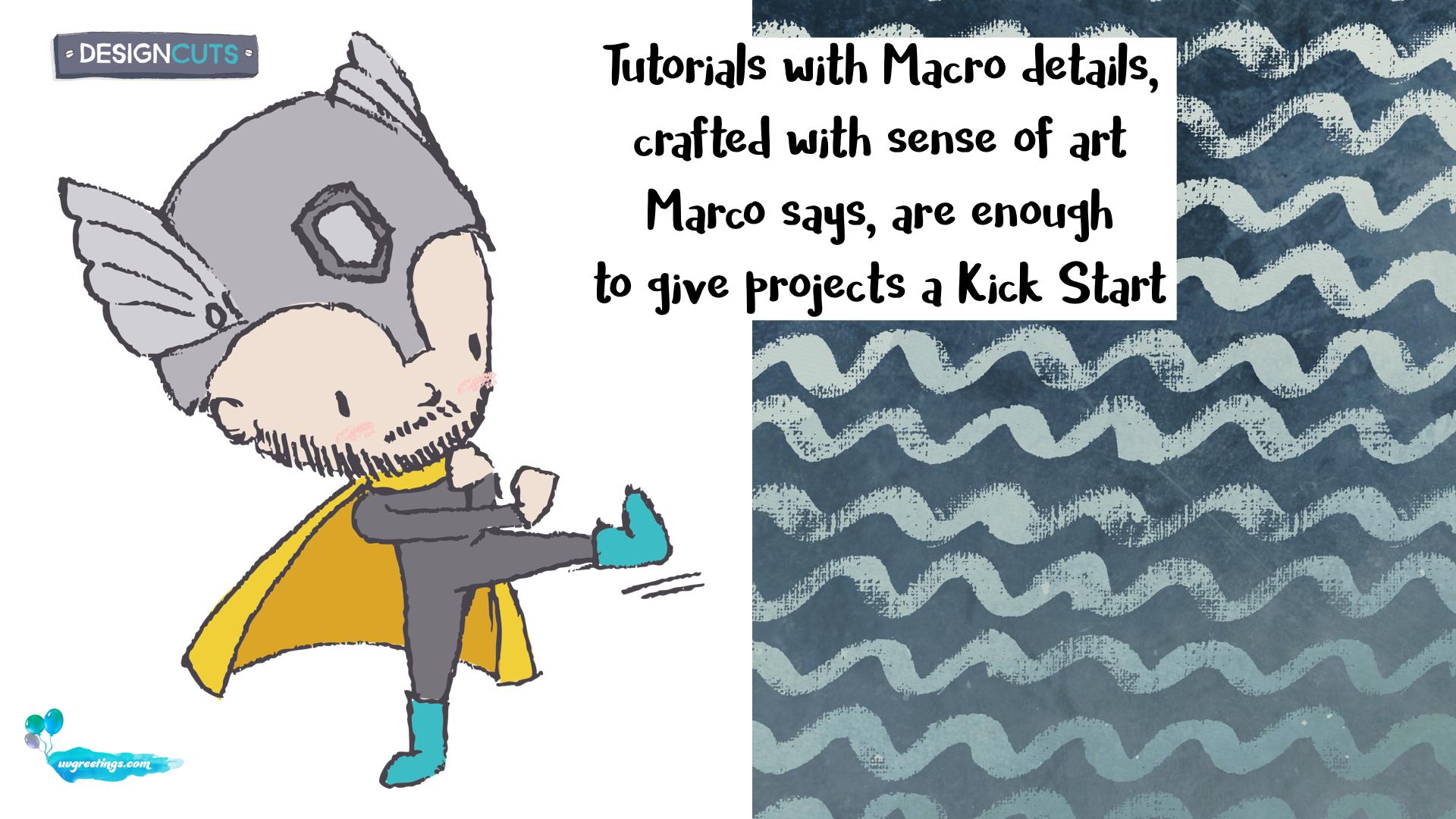 2. Lizzy

Bundles So Huge & Mighty,
they might make you dizzy,
Yet she searches for more
The Star Shielded Lizzy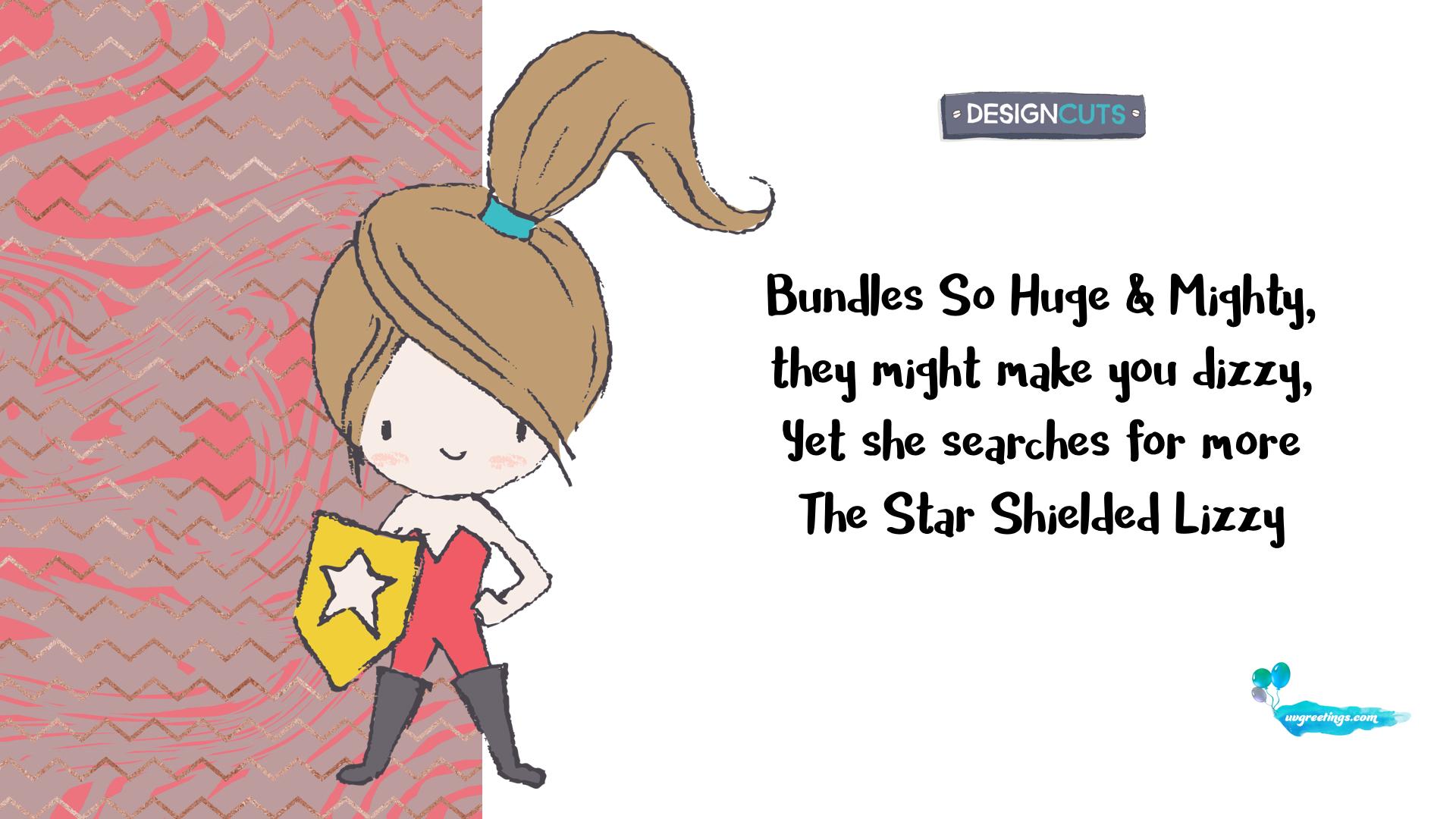 3. Darren
The land will seem Glittery,
even if it's barren,
That's just the magic of
The grand Mask of Darren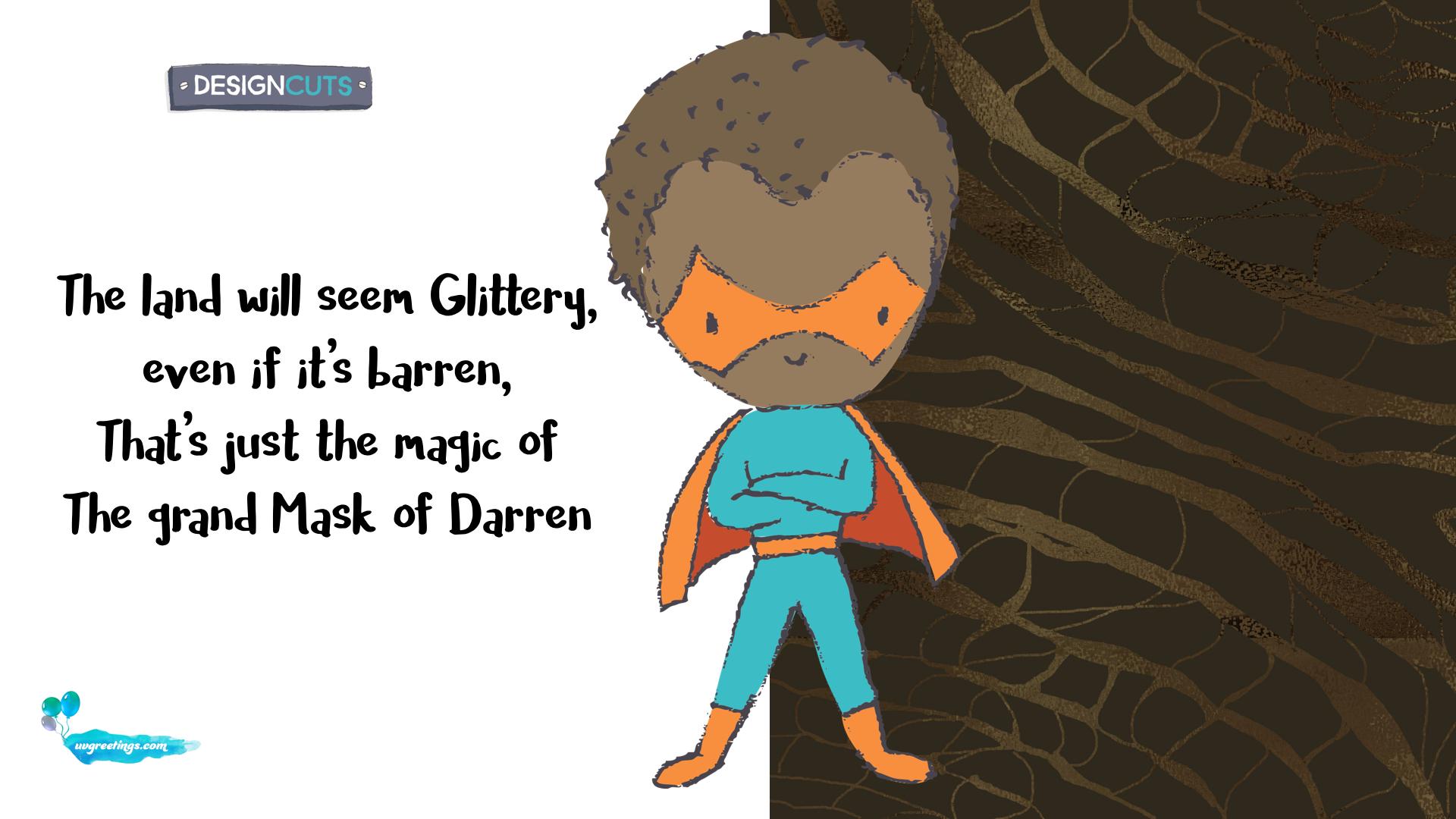 4. Raluca
With her adorable Ponytails,
Raluca holds her shield strong,
If an issue clouds our sky,
She would give it a big bong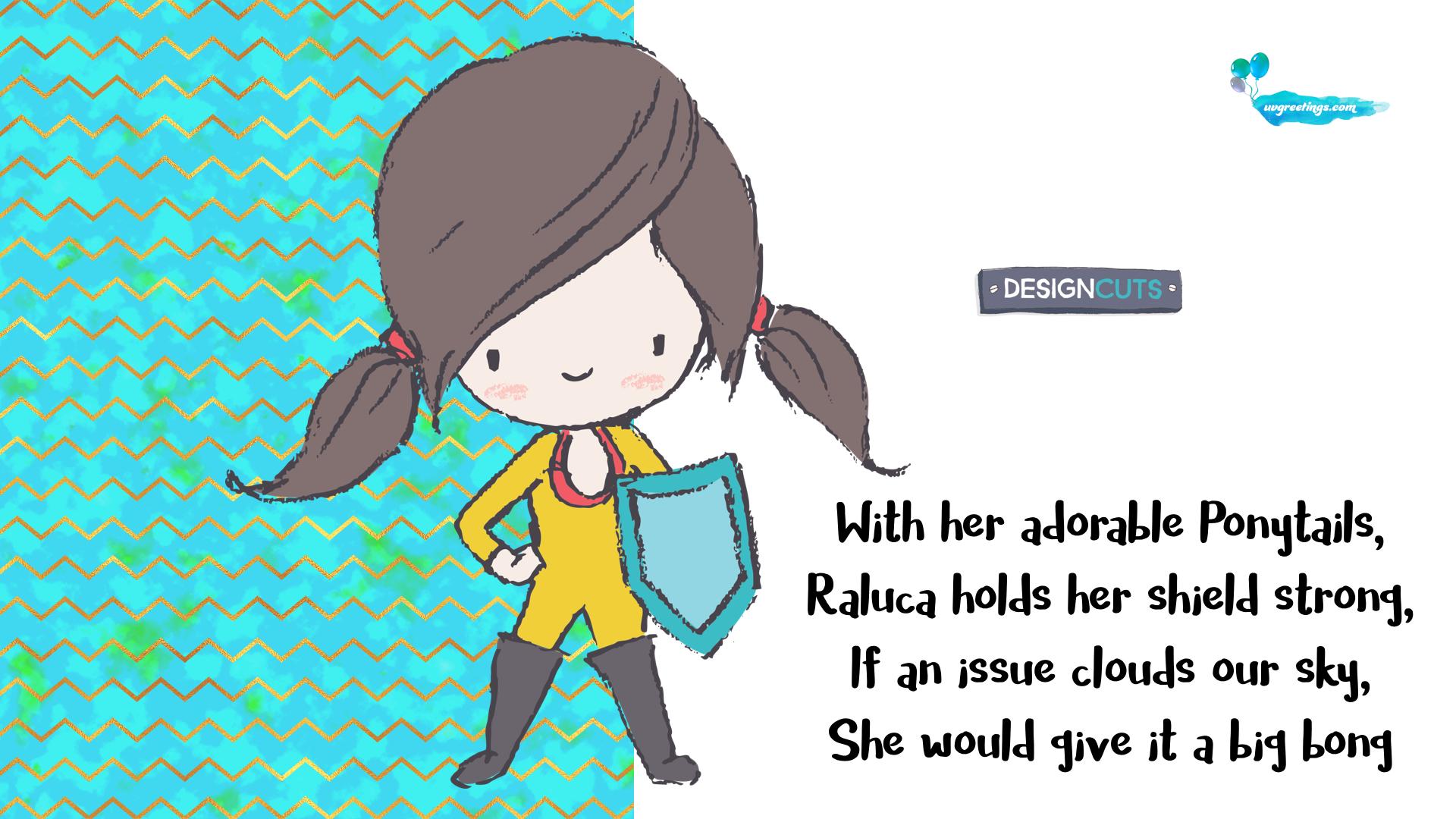 5. Louise
The Wand of Louise ensures
all problems get vanished,
Customers are all happy
troubles are all banished!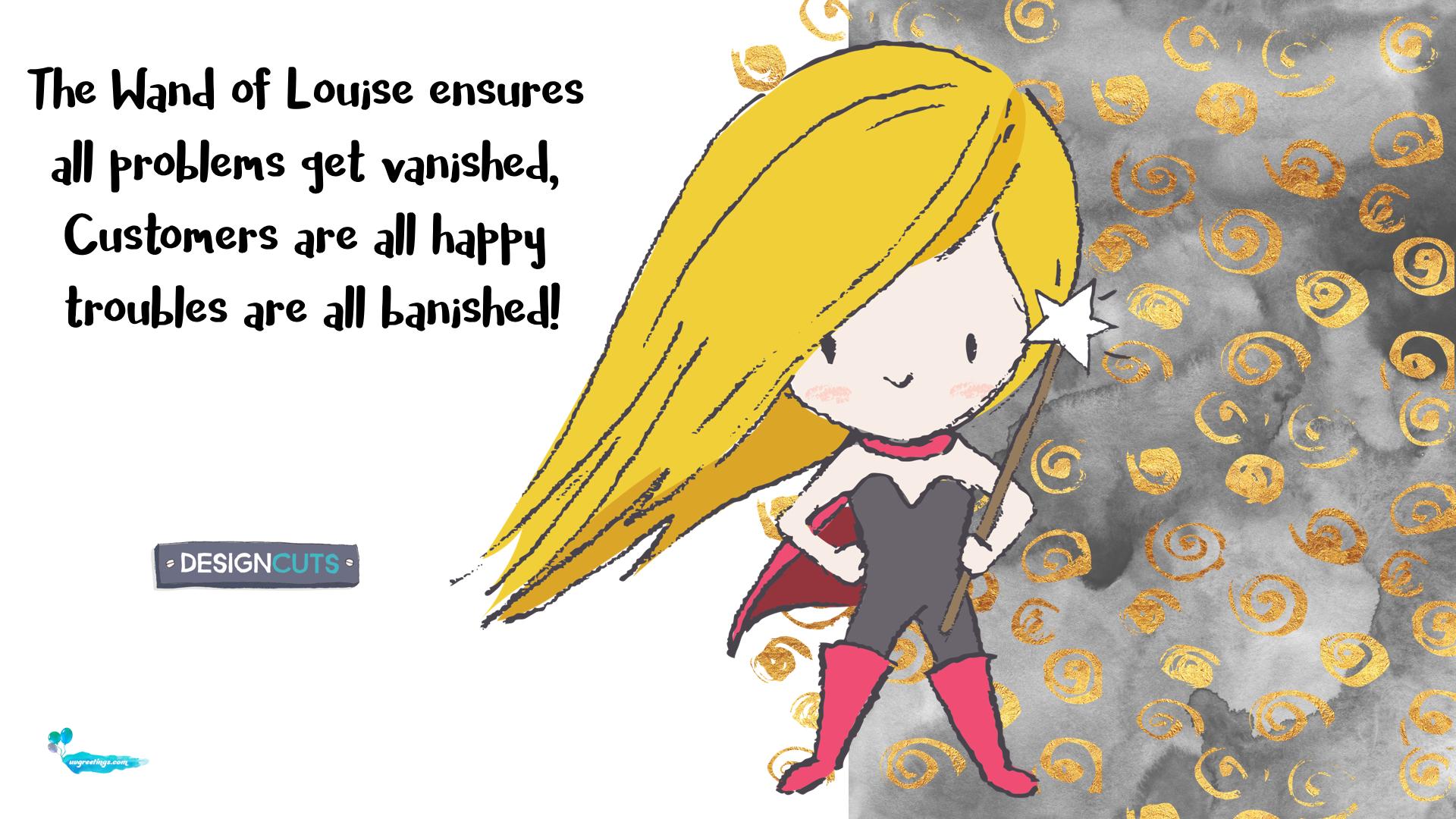 6. SJ
With always changing hair color,
She gives our problems a Dance,
SJ is definitely not a
CS Champion by chance!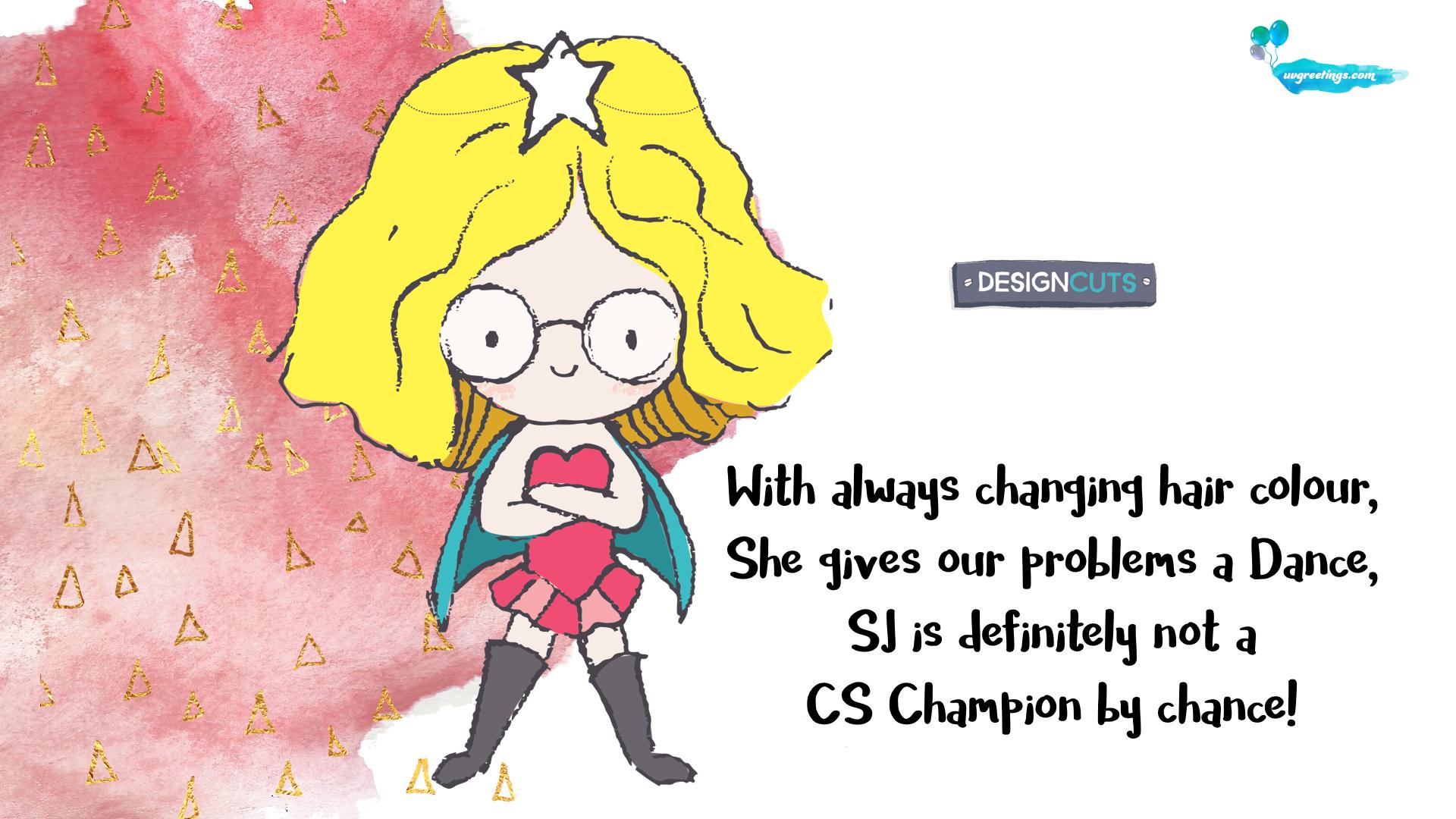 7. Carol
Head of all the caring
that customers are given,
Carol the traveler is
always ready & driven.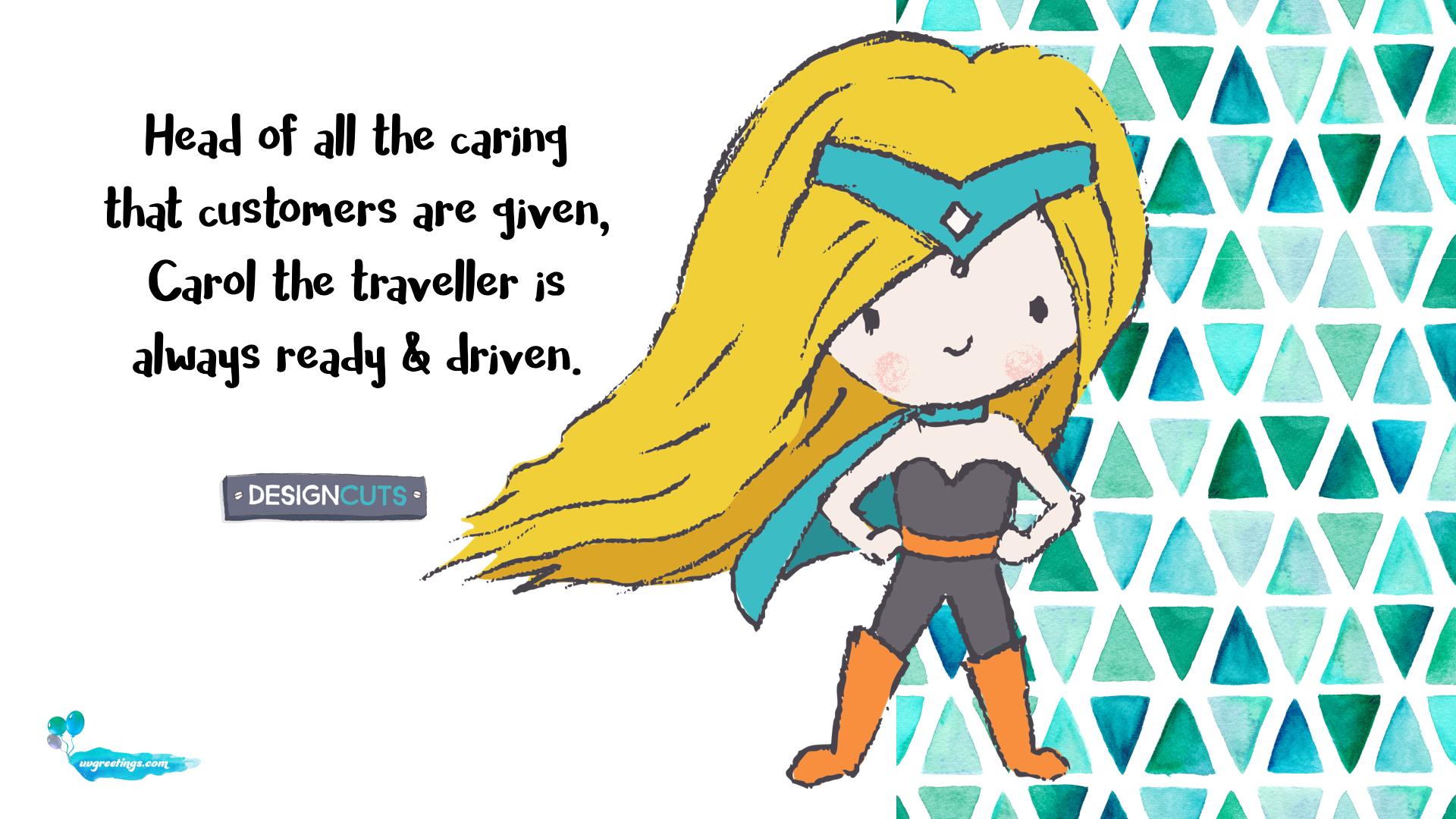 8. Krishna
Her casual stance will
put everyone at ease,
With Krishna as the savior,
All the evil issues cease!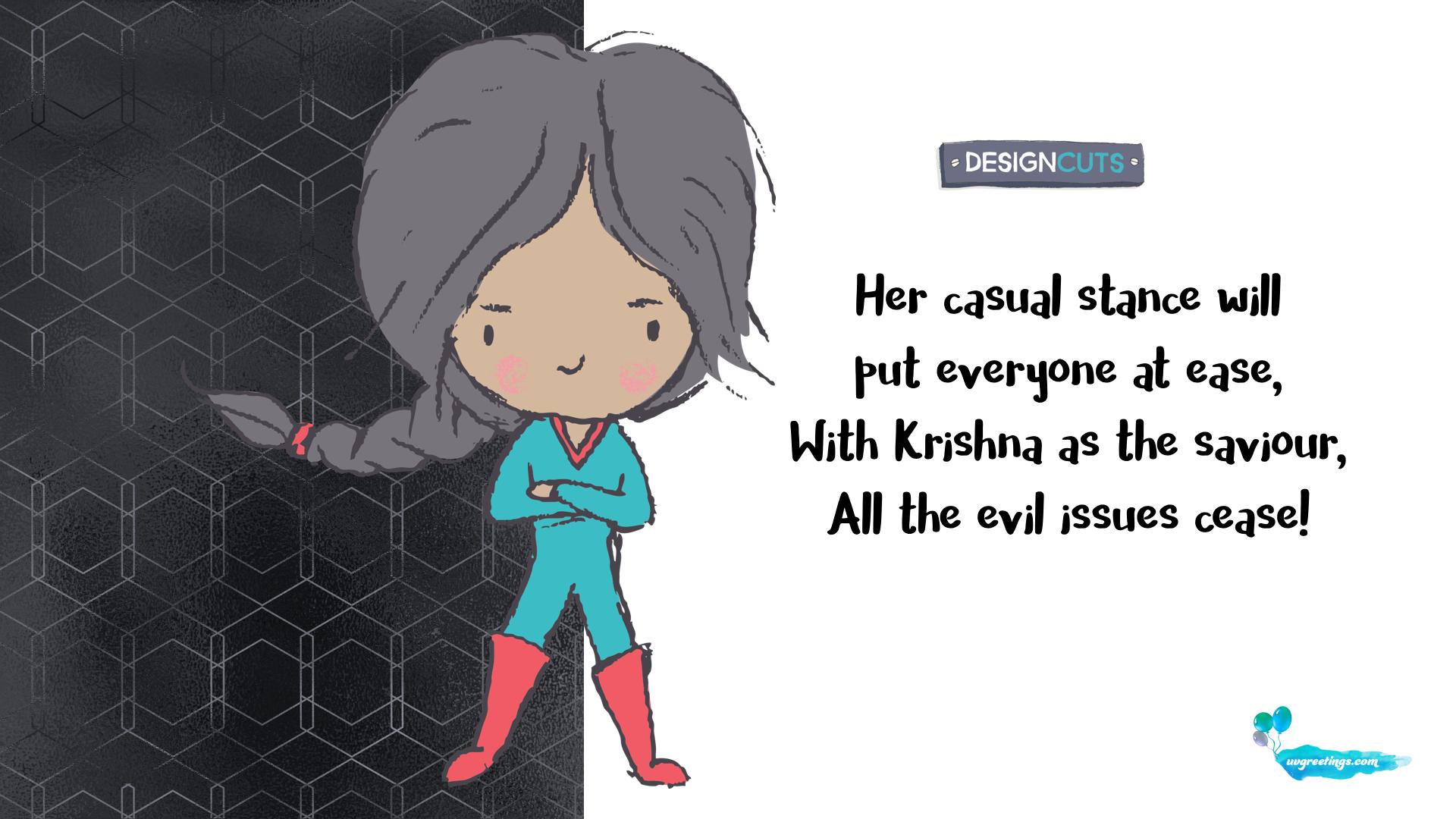 9. Matt
His shield is for inaccuracies,
As this guy wants perfection,
Matt's creative targets gets
Bull's eye from every direction!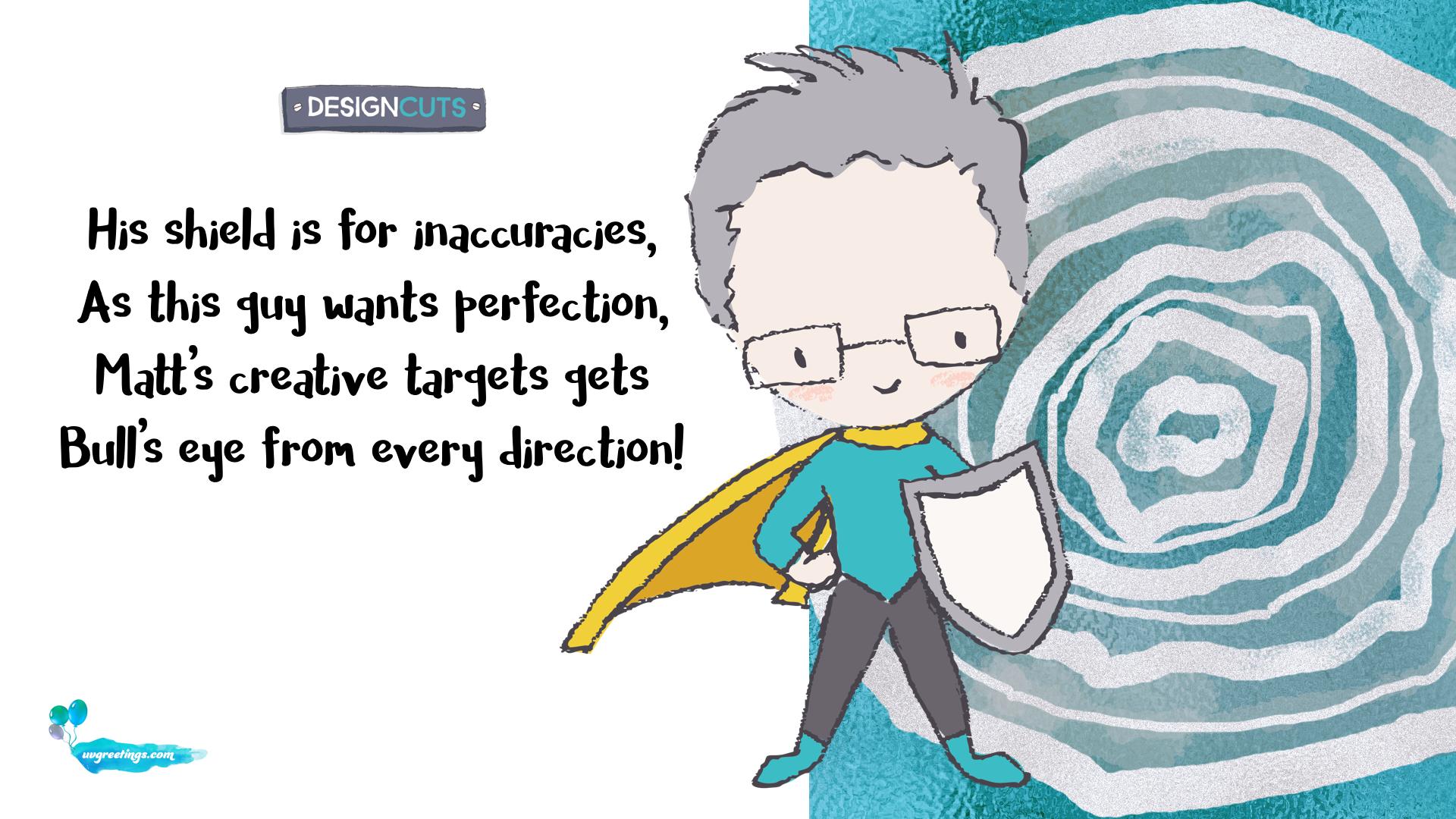 10. Tom
There must've been ifs,
There must've been buts,
But thanks to Tom for his flight,
We got Awesome DesignCuts!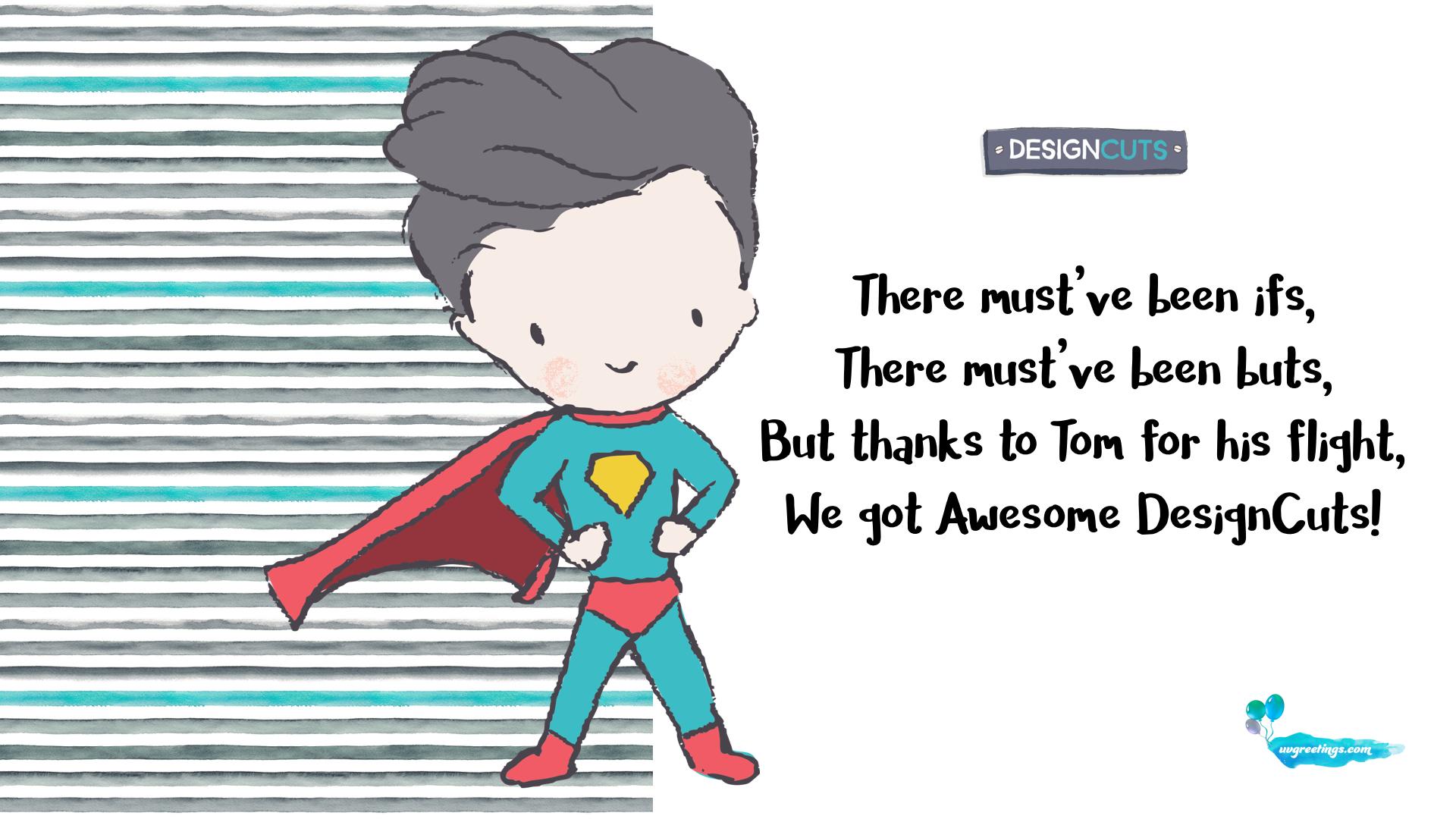 11. HAPPY BIRTHDAY!!
The Final Image. Best wishes to the entire team!!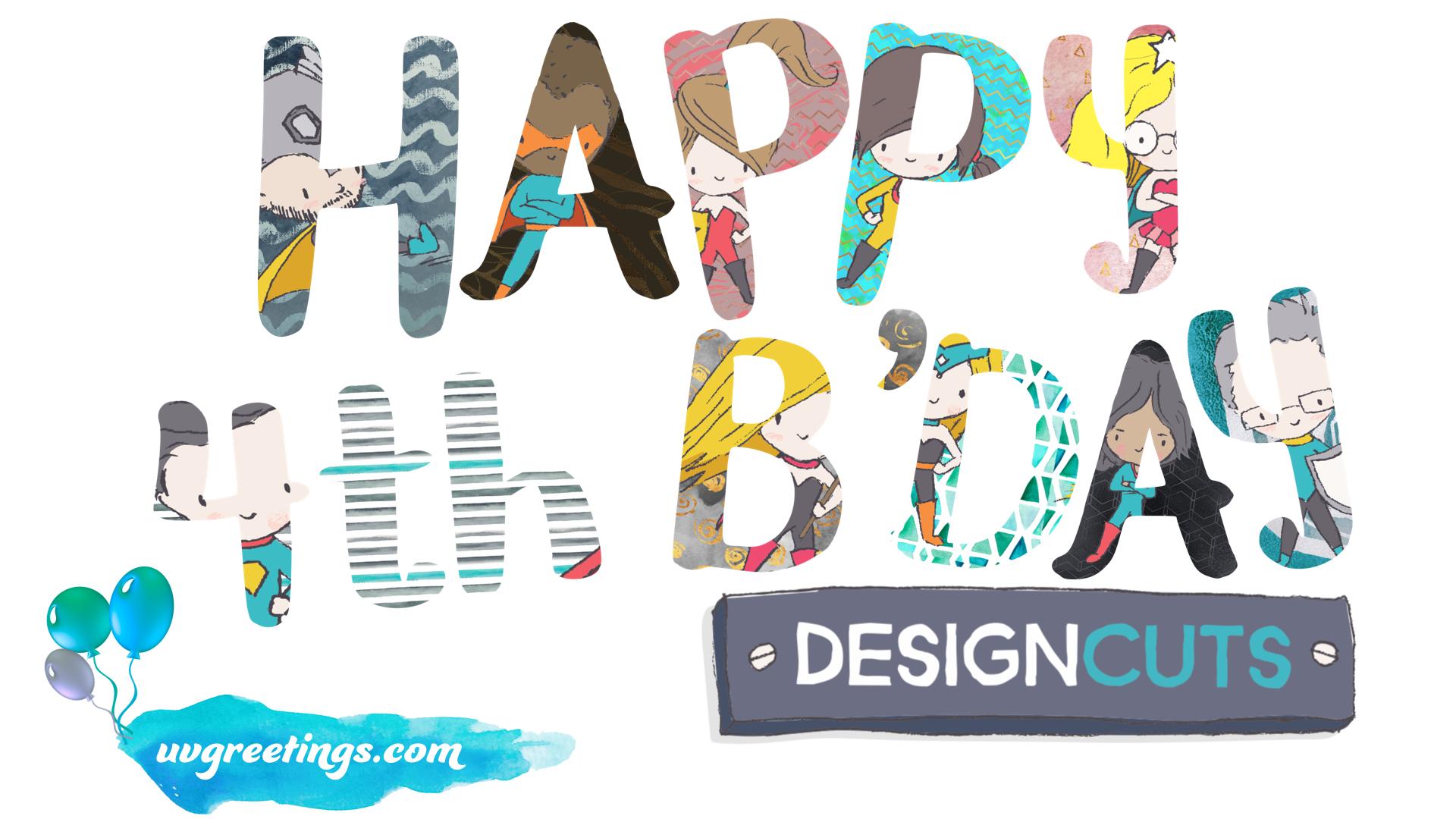 Hope it makes their day. 
---------
The Video eCard @ UV Greetings YouTube Channel

Custom Search